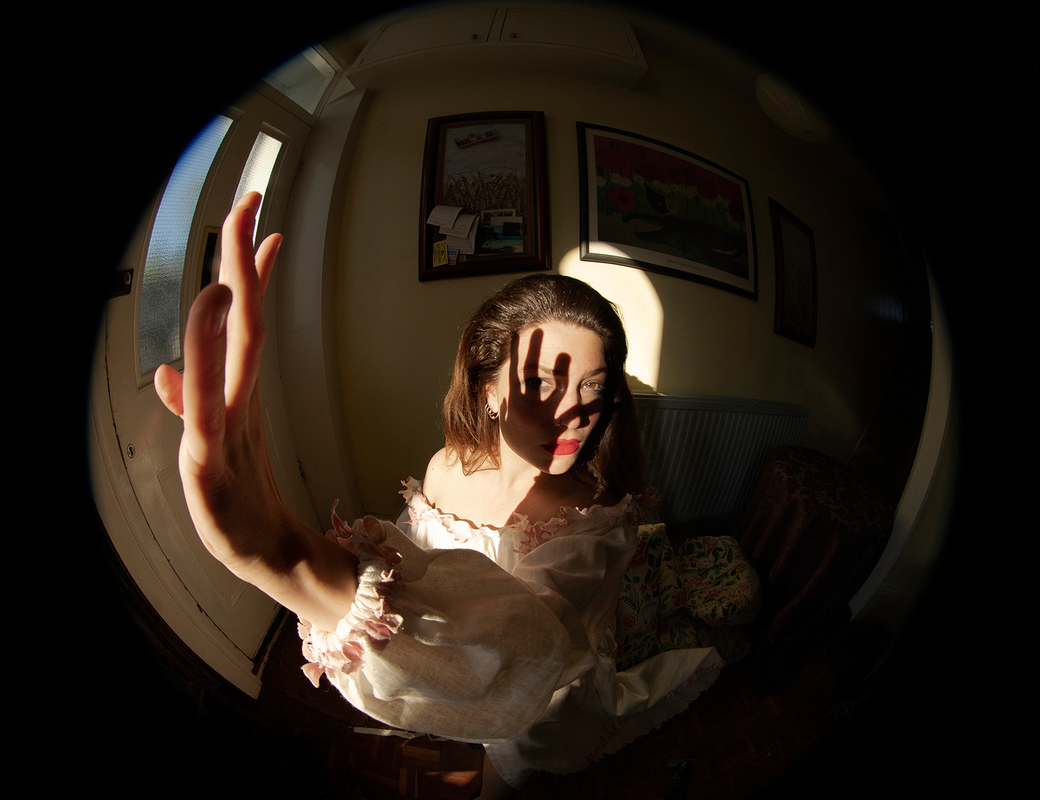 Wanda Martin is a London based photographer and film maker, working in the fashion and music industry. Having graduated with
MA
Hons. at London College of Fashion in photography, her clients include magazines such as
VOGUE
, Numero, Dazed, i-D, Wonderland, Glamour, Marie Claire, Instyle China; brands such as Marc Jacobs, Dior, Burberry, Diesel, Charles Jeffrey
LOVERBOY
, Pretty Green. She is originally from Hungary, she also graduated with
BA
Hons. at Moholy-Nagy University of Art and Design in Fine Art Photography and at Eotvos Lorand University Budapest in Aesthetics, Film History and Theory. These studies deeply inspire her up until today in her personal, conceptual photo projects such as 'Nights Out' documentary series published on i-D, and 'Lovers' series on
DAZED
digital. Wanda Martin worked with artists such as Sergei Polunin, ballet dancer, record labels, Atlantic Records and Sony Music and musicians such as Zara Larsson, Tom Walker, Sean Lennon, and bands such as The Horrors, Eagles of Death Metal, Sundara Karma or Fat White Family. Her style can be described as the combination of romantic painterly beauty and rock'n'roll attitude.  She became a European
CANON
Ambassadors early 2019.
Wanda Martin is a London based photographer and film maker, working in the fashion and music industry. Having graduated with
MA
Hons. at London College of Fashion in photography, her clients include magazines such as
VOGUE
, Numero, Dazed, i-D, Wonderland, Glamour, Marie Claire, Instyle China; brands such as Marc Jacobs, Dior, Burberry, Diesel, Charles Jeffrey
LOVERBOY
, Pretty Green. She is originally from Hungary, she also graduated with
BA
Hons. at Moholy-Nagy University of Art and Design in Fine Art Photography and at Eotvos Lorand University Budapest in Aesthetics, Film History and Theory. These studies deeply inspire her up until today in her personal, conceptual photo projects such as 'Nights Out' documentary series published on i-D, and 'Lovers' series on
DAZED
digital. Wanda Martin worked with artists such as Sergei Polunin, ballet dancer, record labels, Atlantic Records and Sony Music and musicians such as Zara Larsson, Tom Walker, Sean Lennon, and bands such as The Horrors, Eagles of Death Metal, Sundara Karma or Fat White Family. Her style can be described as the combination of romantic painterly beauty and rock'n'roll attitude.  She became a European
CANON
Ambassadors early 2019.